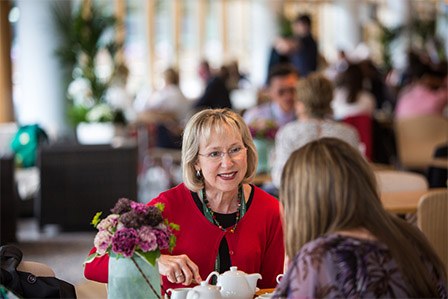 With stunning new windows overlooking Courts 15 to 17, debenture holders can enjoy light refreshments in this self-service restaurant from 10.30am and lunch from 11.00am. Reservations are not accepted but the restaurant is designed to cater for a large number of diners at peak times.
Light refreshments are available such as bloomer sandwiches, a selection of cakes and Devon scones, jam and clotted cream along with hot and cold beverages.
Food will continue to be served until the early evening.
Pricing for a main course salad starts from..........£15
The Championships 2018