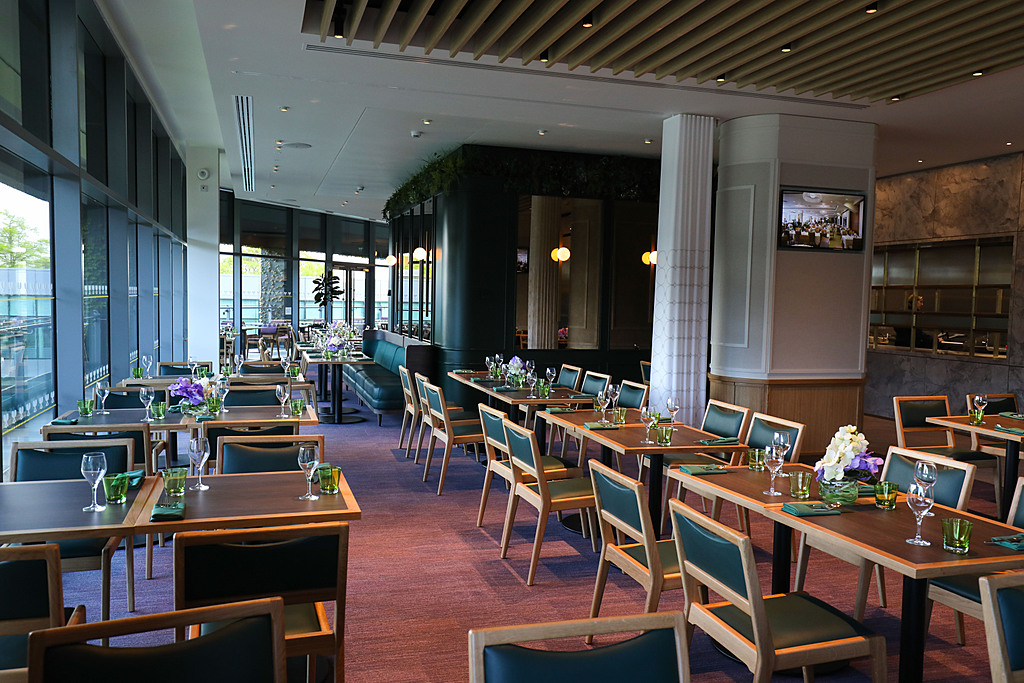 The Courtside Brasserie is a new restaurant for 2018. It offers two or three courses, where dishes such as Hereford Cross beef fillet and whole grilled lobster can be enjoyed. There are no reservations. The menu is served throughout the day, with the restaurant open until 8.00pm, so debenture holders can enjoy a meal when they wish.
Pricing starts from..............£42.50
An optional 10% gratuity will be added to the bill.
The Championships 2018