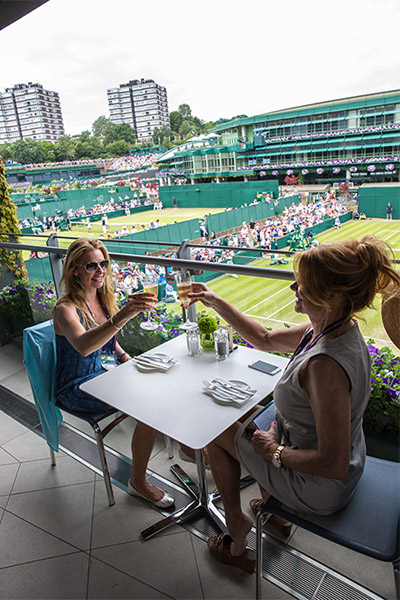 Offering 2 or 3 courses this is the perfect place for an al fresco lunch watching Wimbledon at large. There are no reservations so we recommend you arrive early.
The Courtside Balcony has become a popular spot to enjoy traditional afternoon tea served from 3.30pm.
2-courses..........£26.50
3-courses..........£31.50
An optional 10% gratuity will be added to the bill.
The Championships 2017