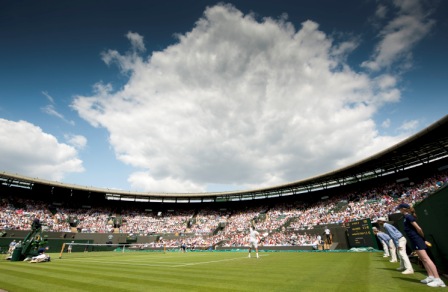 The current No.1 Court stadium was opened in 1997 and was re-located from its previous position adjacent to Centre Court.
The No.1 Court debenture holders' facilities were expanded in 2011 to create two new balconies housing The No.1 Bar and The Veranda restaurant.
Below are some of the changes we will be making to the debenture facilities, culminating with the completion of the new retractable roof over the court in 2019.
2018
The fixed roof will be complete and the ratio of uncovered and covered seating for debenture holders will return to the previous ratio of approximately 50%. All changes to No.1 Court debenture holders' facilities will be completed: in The Veranda restaurant and The No.1 Bar, new fixed ceilings, lighting and flooring will be in place; in The Lounge, the glass windows and carpeting will be replaced.
2019
The retractable roof will be in place and used for the first time, and new upholstered seating will be in place on the court.
April 2018