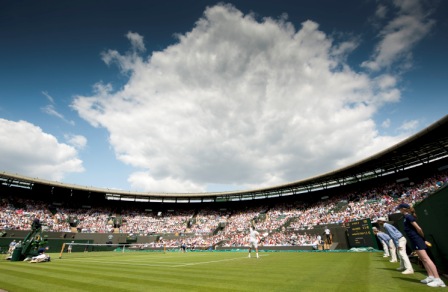 The current No.1 Court stadium was opened in 1997 and was re-located from its previous position adjacent to Centre Court.
The No.1 Court debenture holders' facilities were expanded in 2011 to create two new balconies housing the No.1 Bar and The Veranda restaurant.
The first phase of major work to redevelop No.1 Court and install a new fixed and retractable roof has commenced. This means that, for The Championships 2017, there will be almost no cover for ticket holders on No.1 Court.
As the redevelopment of the No.1 Court is in progress and will recommence immediately after The Championships 2017, some of the of the No.1 Court facilities will have a temporary ceiling in place. Immediately following this year's Championships, work will begin on installing the fixed roof for The Championships 2018, with the fully retractable roof due for completion for The Championships 2019.