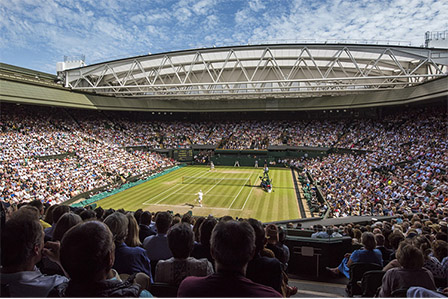 In 1919, when The Championships resumed after the interruption caused by World War 1, The All England Lawn Tennis Club found that the popularity of the tournament was such that its then current facilities at Worple Road could not cope with the larger crowds. As further expansion of Worple Road was impossible, the Club sought new premises and in 1920 The All England Lawn Tennis Ground Limited acquired 13.5 acres of land at Wimbledon Park, Surrey, the present site.
To help finance the purchase and future development of the Grounds, debentures were issued allowing subscribers the right to one seat for each tournament.
Centre Court was built using the proceeds of that first debenture issue and opened in 1922. Since then it has undergone a number of redevelopments, the most significant being the addition of a retractable roof which was completed in 2009.