---
APPLICANTS FOR THE 2020 PROGRAMME
The flow chart below outlines the pathway for a new applicant.  Please note the shaded boxes have specific deadlines for which there are no exceptions.
To apply to be a BBG:
You must register and pass Modules 1-8 by Monday 4 November 2019 at 6pm
Following that, you will gain access to the remainder of the application form, which must be completed and a photo that complies with the guidelines uploaded and approved by Friday 22 November 2019 at 6pm
To help you with completion of your application, please refer to the user guide found here
On completion of the above by the specified timelines, you will be eligible to be nominated by your school representative to attend one of the selection sessions as specified for your school.  Only nominated candidates can attend these sessions.  Where you are a reserve, you only attend in the event a nominated student is ill or injured.
---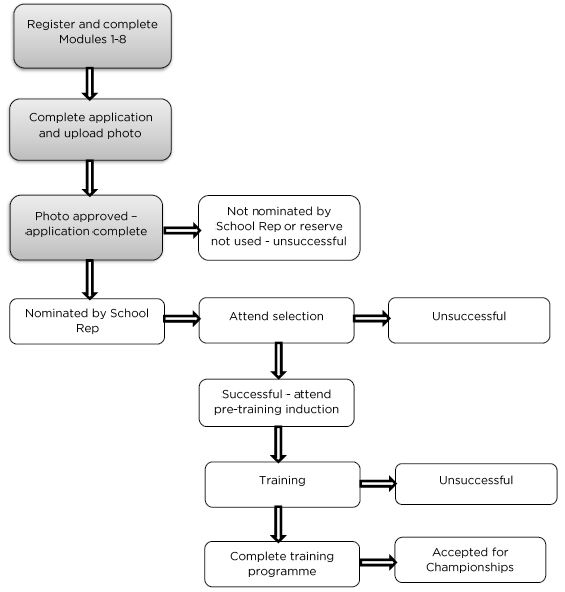 ---