---
Reselection applies to recalls only. 
To be eligible for reselection, recalls must fulfill the following criteria:
Complete the re-registration process and pass Modules 1-14 
Complete the online application form (including uploading an approved photo)
Be available for the relevant practical reselection session 
Complete and return a signed personal information form by the specified deadline
Those recalls who complete the above criteria on time will be required to attend the relevant reselection session as determined by their year group.  Please note invitation to these sessions is not guaranteed and is detemined by previous performance on court and behaviour off it.  The diagram below indicates the different pathways recalls will take.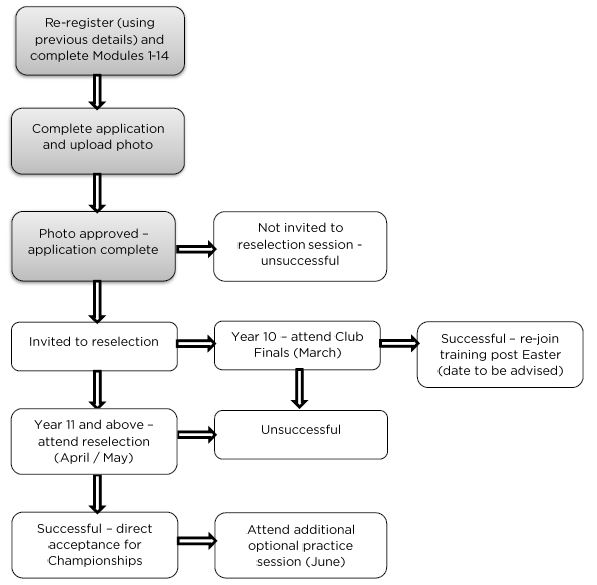 ---